Design
"Light is the new chrome," wrote the Süddeutsche newspaper back in 2017, predicting that in the future car lighting will resemble a piece of jewelry that creates carefully staged gloss effects. In fact, automotive lighting design and the underlying technologies have made huge leaps since then.
The first headlights are now available to analyze weather and environmental conditions, and adaptive technologies enable lighting 'around the corner.' At least since e-mobility and autonomous driving have been on the rise, light is no longer just for illumination. Rather, it conveys messages and lends each vehicle a very individual touch. There are five important trends that have a significant impact on lighting design:
What we initially perceive as a smooth, homogeneous surface comes to life when touched or approached and reveals the functions integrated into it - expressive, with bright colors, and ideally matched to the surface design. The skilfully staged interplay of both elements surprises and inspires us again and again. Ambient light in the vehicle interior as well as individual light and surface design in the exterior area - for example, in the design of front panels for electric cars - contribute to an all-round successful vehicle concept.
When it comes to sustainability, we all pull together. Whether drivers, manufacturers, or suppliers: We all strive to reduce our carbon footprint. With the introduction of LED technology in automotive lighting design, coupled with the use of transparent and translucent recycled materials in surface design, the first successes have already been recorded in recent years. The further optimization of lighting design, which allows the number of LEDs required and thus the power consumption to be reduced further, is pioneering. A pleasure for the eye and real sustainable added value come together here - a win-win situation!
When it comes to light and corporate identity (CI), many manufacturers and brand owners will probably roll their eyes. In fact, it has been difficult in recent years to implement color concepts for lighting in a way that is true to corporate identities - largely down to the chromaticity point shift. And we have some good news: Software-controlled RGB modules with their own microprocessors and algorithms now enable the implementation of company-specific colors with full color fidelity. Combined with a coherent surface concept with backlighting and Shy Tech design, fantastic effects are created that also support your own branding.
Monotony was yesterday. Today, light can be individually controlled, used in a very targeted manner, and displayed in many colors and color gradients. Whether battery status display with a gradient effect or in different brightness levels - thanks to LED technology and RGB algorithms, sophisticated color effects can be easily implemented and will increasingly shape lighting design in the automotive sector in the years to come.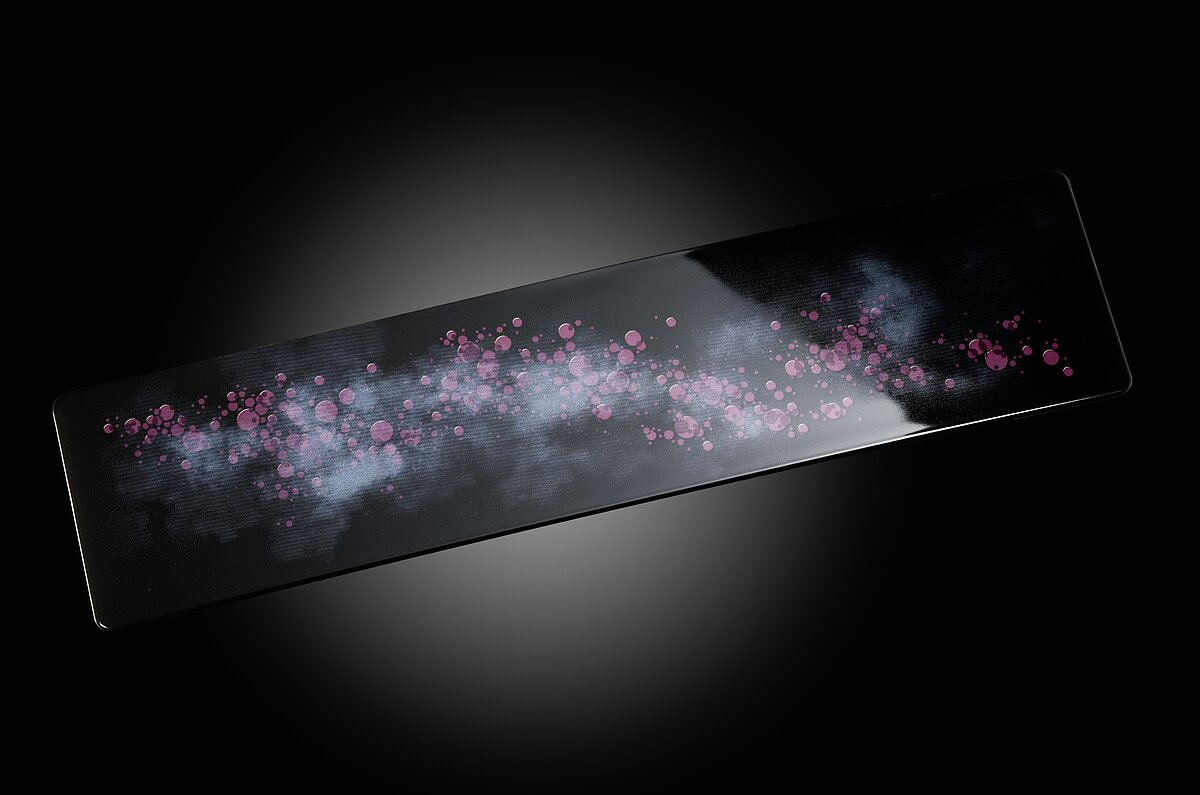 Light can be controlled individually and sophisticated color effects can be easily implemented.
At the beginning, we described surfaces that only come to life when touched. Let's imagine what this could look like. First, individual symbols light up, then a wave of harmoniously interlocking color gradients passes by. Dynamic motifs, in which the impression of real movement is created through targeted lighting, open up completely new design possibilities - both in the vehicle interior and with components in the exterior area.
As part of the IAA Summit, visitors can find out about new LED technologies, the use of RGB algorithms, and the interaction of light and surface design - at Stand C32 in Hall A2, LEONHARD KURZ, the expert for decorative and functional surfaces, and the lighting specialist Mentor, will present the latest developments in the field of lighting design.
Subscribe to newsletter
Validation error occured. Please enter the fields and submit it again.
Thank You ! Your email has been delivered.