Products
For many decades, sustainability and a mindful approach to the environment and resources have been top priorities for KURZ. From first steps in air purification through to modern life cycle thinking, the company has consistently made adjustments to its sustainability strategy in light of closed loop recycling. It has also worked hand in hand with customers to find sustainable solutions for unique products – in terms of both packaging design and product design – not only for plastic products, but also for cardboard and paper.
"Design for recycling" has become something of a buzzword in many industries - and consumers around the globe face big challenges when it comes to recycling products. Yet despite the incredible diversity of tasks involved, sustainability and closed loop recycling have traditionally been important to KURZ. The decorative finishes developed by KURZ do not affect the recyclability of the end products. Even with new technology, KURZ finds sustainable solutions, e.g., with digital metal for printing applications. Here, the company has developed highly specific expertise in the field of digital decorations with metal effects, and is able to offer an end-to-end solution consisting of a printing press and specially designed decoration solution. Using the KURZ all-dry stamping method, end products can be finished with incredibly thin layers. And even with the only 12 µm thin carrier of the decorative layers, we are well on the way to implementing a pure recycling process.
Throughout, KURZ regards itself as a partner for its customers – an experienced advisor, a technical expert for finishes, and a pioneer in the field of sustainability. And customers appreciate this, not least thanks to the quality of the final solutions. To find out more about these partnerships and the specific steps KURZ takes to helps its customers with their closed loop recycling, we talked to Walter Kurz, Chairman of the Board, and Ralph Hopfensitz, Senior Vice President for Global Technology.
Orofin: Mr. Kurz, why is sustainability so important for KURZ?
WK: We've inscribed sustainability as one of our fixed corporate goals in order to make our business approach clear and intelligible to all our employees and customers. We need sustainability in order to operate successfully – both now and in the future. Life cycle thinking is how we convey our approach to the world at large. We want our customers to rest assured in the knowledge that KURZ is the right partner when it comes to sustainability in their decoration processes.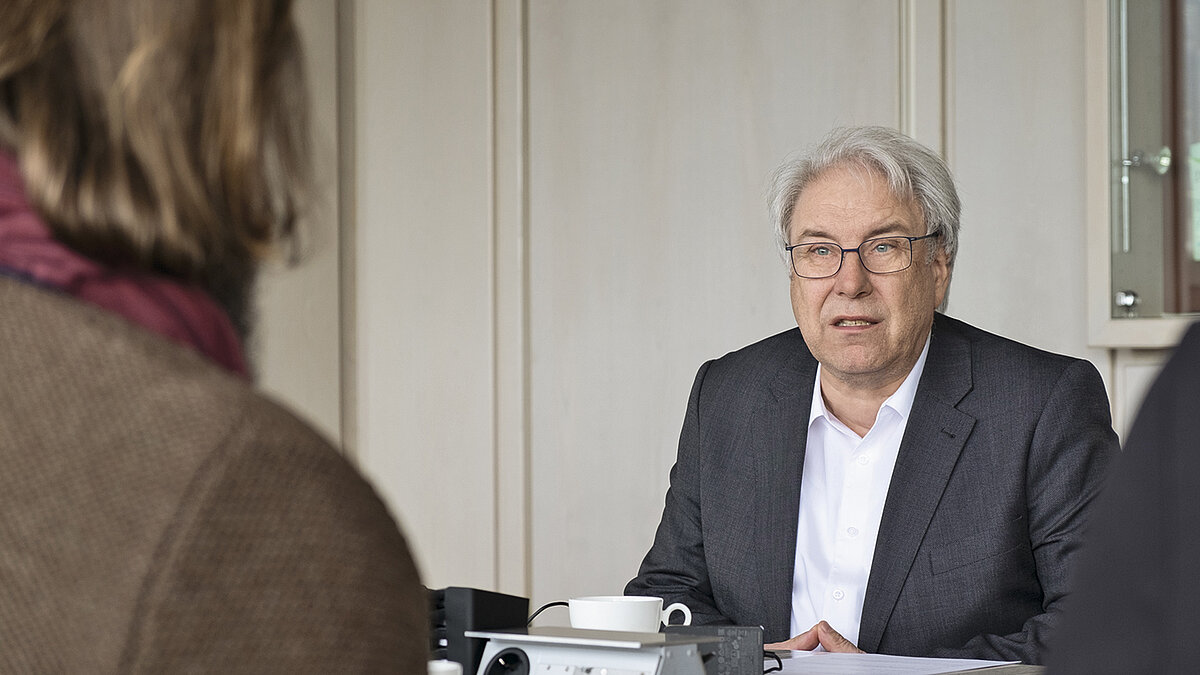 Walter Kurz
Orofin: Mr. Hopfensitz, how exactly do customers benefit from life cycle thinking? And how does it impact sustainability in their decoration processes?
RH: Basically, life cycle thinking means looking at the entire life cycle of a packaging product or product component, and making sure the recyclability of the material is not impaired and thereof that the quality of the product or decoration does not change – when the material is recycled. Customers benefit because we take life cycle thinking into account when we work hand in hand with them to tailor their products and processes such that their end products can be recycled to 100%.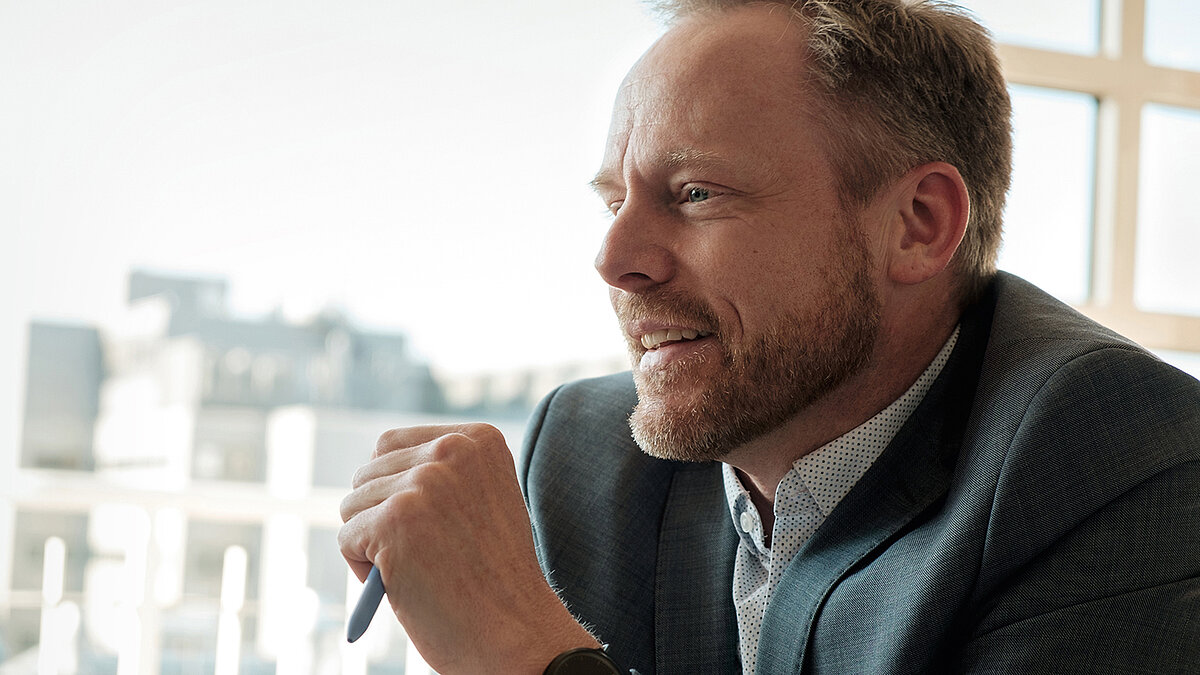 Ralph Hopfensitz
Orofin: So life cycle thinking is basically a form of proof for sustainability?
RH: Yes, because sustainability, recyclability, and the quality of materials and decorative finishes are the declared aims of life cycle thinking. Our primary goal is to close the recycling loop. Whether by using recycled materials in plastics, or through the peace of mind that comes from knowing that paper or cardboard with KURZ finishes is recyclable without difficulties.
Orofin: To what extent do customers need your advice?
WK: In many cases, there's no consensus on what recycling actually means. That's because environmental awareness differs hugely from region to region. Accordingly, legislation also differs from country to country. As a global player, KURZ is confronted by these questions on markets around the globe. Our customers benefit directly from our experience when it comes to their own developments and recycling questions in various countries.
RH: I'd like to go a step further – not only do we talk to customers around the world about the sustainability aspects of decorated products and packaging, but increasingly we're also talking about the potential of decorating and beautifying recycling materials. Or about the ins and outs of decorating materials such as organic plastics. Here, one aspect is adequate recycling management, i.e., developing a targeted strategy to ensure you can recycle not only the KURZ product, but also the KURZ product in combination with the customer's product, and to gain certification which reflects accepted international standards.
WK: We are also working at full speed on a new concept for mechanical recycling of our PET carriers. This is an extremely demanding technological challenge that we are only able to master because we at KURZ have also developed decades of expertise in plastics processing and decoration. The PET carrier remains as a valuable raw material after application of the decorative layers, which can be materially recycled by appropriate treatment. Throughout, we work hand in hand with external partners and reputable institutes so that we can exploit the latest insights and developments. And because we develop our own coating formulas for our decorative layers, we're able to make sure right from the start that they are compatible with the requirements of all relevant recycling methods.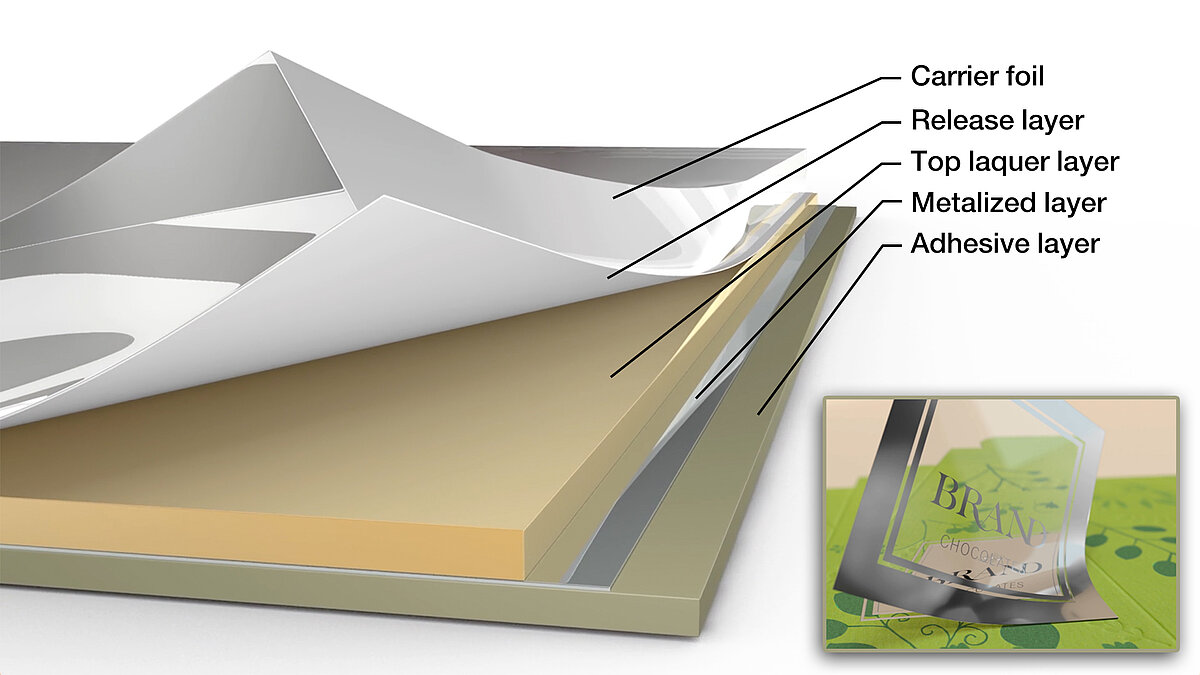 In order to decorate the end product, only the coated layers are transferred from the PET carrier materials to the surface of the product. The PET carrier itself is not applied, but is rolled up inside the decoration machine. This means that when a KURZ product is used in the decoration process, only a very thin layer of metal or paint is applied to the product, and the recyclability of the decorated product is normally in no way impaired.
Orofin: That means environmental protection and sustainability are ongoing topics at KURZ?
WK: We began taking action in this field in the 1970s. We started by optimizing our own factories, but it has since become a successful role model for our customers. Because our products allow customers to apply decorative finishes to their surfaces using considerably less energy and without leaving a heavy carbon footprint. The application process is also completely dry. This means that our customers do not have to worry about solvents or about generating waste liquids during the decoration process which might pollute water. We see this as an excellent example for thinking sustainability through from start to finish. As far as I am aware, KURZ is the only company to offer such a solution.
Orofin: But sustainability is more than just recycling, isn't it?
RH: Yes, that's true. In conversation, we're able to address various other aspects of sustainability, from energy-efficient production through to optimized logistics processes. Just recently, we addressed one of the new challenges facing our customers, namely the degree to which the transfer layers on decorated packaging are compostable. Our sustainability team got to work on this challenge and developed solutions which were then verified by external partners. The end of the story was a DIN-Certco Certificate which proves to our customers that paper packaging with our LUXOR® MTS 220 is compostable in accordance with DIN EN 13432 standards. Customers can then prove this to their stakeholders.
"On the one hand, sustainability is a mindset. On the other, it's a question of technology. Ultimately, it's a combination of both."

Walter Kurz
WK: Whereby I would like to underscore that we don't see certification like this as one-off confirmation for a particular product characteristic, but as an incentive to continue improving across the board. Once we achieve an environmental standard, we believe the next logical step is to establish it in our organization on a global level, provided this is possible and financially viable. What's more, as a company, we're already working hard to reduce our carbon footprint as much as possible.
Orofin: What does this mean in real terms for customers?
WK: That they can expect to receive outstanding decoration products from KURZ – along with the relevant technology which will enable them to continue supplying the market with perfectly decorated products at prices which make good market sense. Because we understand them and the challenges they face. And because, working hand in hand with our customers, we are able to develop sustainable value chains which are environmentally viable.
RH: Attitudes towards plastic packaging are currently changing radically. Designing recycling-friendly products is becoming increasingly important. The aim is to transform plastics back into raw materials after use rather than dump them in landfills or incineration plants. We support our customers in this: as a Platin member of RecyClass, an initiative which provides the plastics value chain with intelligent methods and assessment criteria for recycling-friendly product design in packaging. KURZ was also one of the first companies to join the 4evergreen Cepi1 initiative, which aims to highlight the advantages of paper and cardboard-based packaging for a circular economy and to minimize their impact on the climate and the environment.
Orofin: So you're pressing ahead with recycling on an international level?
WK: Obviously, one has to look at what is technologically and financially viable. There's no point recycling a product if nobody can use it afterwards because it's simply too expensive or doesn't have the right characteristics. That's why it's so important to assess packaging design with RecyClass and make design changes to ensure that products qualify for specific, defined recycling paths. When we advise our customers, we mostly look at how they can make their products 100% recyclable – by default, our decoration solutions are designed such that they have zero negative impact on the recyclability of the decorated products.
Orofin: We've heard a lot about the ways in which KURZ helps its customers. But what steps has KURZ itself taken with regard to sustainability?
RH: We certainly see ourselves as a pioneer – for customers and employees. One example: not only did we switch in 2018 to 100% CO2-neutral electric power supply at our site in Fürth, but we've now gone a step further and installed a photovoltaic system there as well. It only generates a small percentage of the power we need on site, but it makes a statement to employees about the fact that every little effort counts. Another exciting project we're currently working on is in Malaysia. Here, we want to use the waste heat from a cogeneration plant to generate cooling energy for our plant. In addition, since many years we are backfeeding our process heat directly to our machines at all of our production sites in the world. These systems work with efficiency rate of 95% or more. And that's not all we're doing. In 2019, we increased our gas fees to compensate for our carbon-dioxide emissions. We also plan to build a photovoltaic roof over the parking lot in Fürth and install a huge solar energy system in Sulzbach-Rosenberg which should help us reduce our carbon emissions by 6,000 to 7,000 tons per annum. In China, we've installed a total 20,000 m2 of solar panels, and we're planning a similar project in the USA.
WK: But obviously, KURZ doesn't just see sustainability in terms of eye-catching facts and figures. It's a task which requires commitment from everyone in the company. Which is why we felt it was so important to include it in our corporate goals. Because we're convinced that in the long term, we can only be a good partner to our customers by providing sustainable products, solutions, and business models. That's why we're working so hard internally on the subject, and why we want to have an impact on the world around us – together with our customers and partners. This includes thinking in terms of closed loop recycling as well as design for recycling. It also means exploring new business models that will help us develop sustainable solutions. This takes a lot of patience, because in many cases we're entering unchartered territory. But once again, that's a tradition for KURZ.
---
1Cepi: Cepi stands for the Confederation of European Paper Industries
Subscribe to newsletter
Validation error occured. Please enter the fields and submit it again.
Thank You ! Your email has been delivered.