Insights
KURZ RECOSYS®, the new recycling program for decorative carrier materials, is currently being introduced to the market. The pilot user is the Edelmann Group, an internationally renowned folding box manufacturer that works primarily for the Health and Customer brands and Cosmetics/Beauty segments. As an innovative medium-sized company with a special focus on sustainable solutions, it was clear to Edelmann from the very beginning that they would be actively involved in the development of RECOSYS as a pilot user. Orofin spoke to CEO Dr. Frank Hornung and Corporate Social Responsibility Manager Elina Iamsia about the project and the role of sustainability in their markets.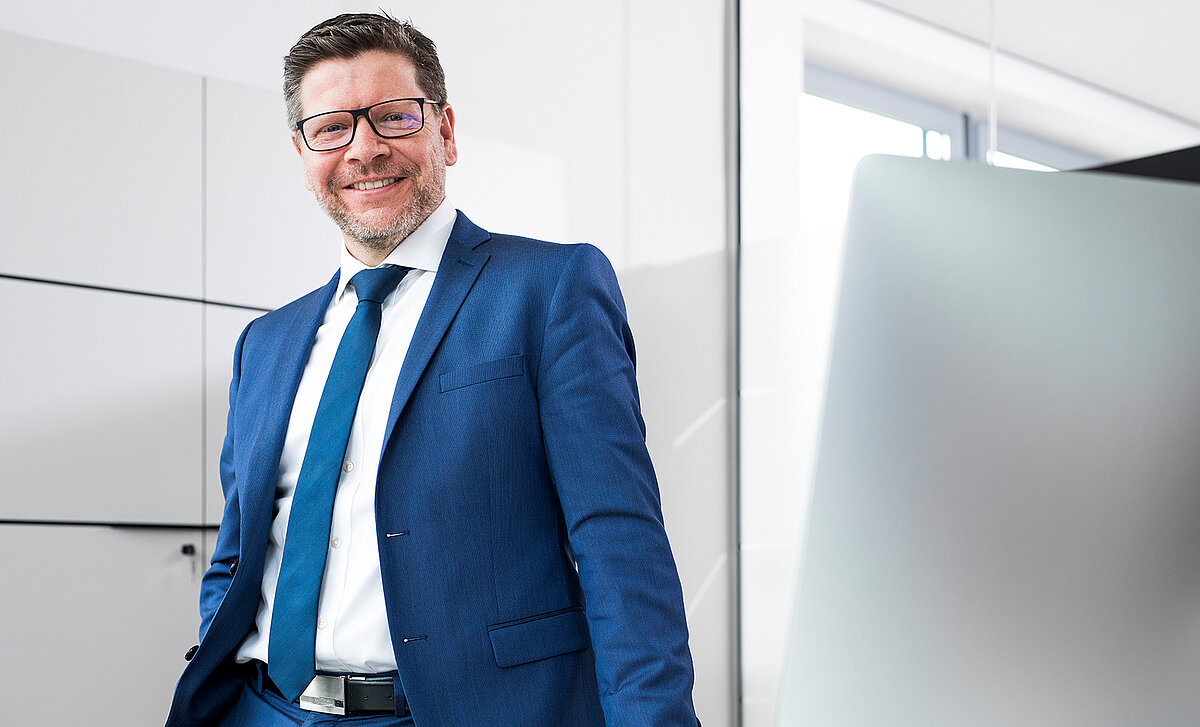 Dr. Frank Hornung, CEO Edelmann Group
Orofin: Dr. Hornung, what is the importance of sustainability to your company?
Frank Hornung: Working with sustainable, renewable substrates has been part of our everyday life since we were founded over 100 years ago, and is practically part of our DNA. Today, we are seeing that the sustainability of our products is gaining in importance, especially in the beauty segment. Of course, this plays into our hands. We believe that sustainability will be a decisive factor for customer satisfaction in the future, enjoying the same status as quality and delivery performance.
"Sustainability will become as important as quality and delivery performance are today."

Dr. Frank Hornung, CEO Edelmann Group
Orofin: Ms. Iamsia, what is special about Edelmann and its sustainability strategy?
Elina Iamsia: I would like to add that sustainability is not only our own commitment, but it is also increasingly becoming a selection criterion for suppliers. If you can't address this, you're out of the game very quickly. As for our internal motivation, we are passionate about doing the right thing: for our customers, for our employees, and for our environment. You can see this in our products and in our commitment to sustainable solutions, such as RECOSYS by KURZ.
Frank Hornung: We have tried to create a unique selling point in our industry with sustainable solutions, especially by replacing plastics with cardboard. In the last one or two years we have increasingly encountered customers with a certain portfolio wanting to improve their carbon footprint. In response, we have offered workshops to our customers allowing them to analyze their existing portfolio and propose alternatives with a reduced environmental footprint. This doesn't mean we have to compromise on decoration. RECOSYS is the right idea at the right time, which is why we didn't hesitate for a second when KURZ asked us if we wanted to help bring it to market maturity as a pilot user.
Elina Iamsia: The collaboration with KURZ helps us massively in the field of decoration. Many customers in the beauty sector still use decorated PET laminates for their packaging. PET laminates may be shiny, beautiful and functional, but they are very difficult or impossible to recycle. And that's where we come in, because our cold-transfer and hot-embossed cardboard packaging is 100 percent recyclable, and certified as such. The task of persuasion is also part of our workshops, which provide further information on packaging regulations, legal frameworks and recycling possibilities. And of course we also use decorations on PET film carriers in our finishing. But with RECOSYS, they no longer end up in the incinerator, but are 100 percent recycled to be used again as high-quality raw material.

Elina Iamsia, Corporate Social Responsibility Manager, Edelmann Group
Orofin: What was your first experience with the RECOSYS process?
Elina Iamsia: The introduction was surprisingly smooth, because there were no major process changes for us. Sure, we had to inform employees and provide a storage space for the used transfer media. Otherwise our work is limited to calling KURZ when a truckload needs to be collected.
"The introduction of RECOSYS was really smooth and solid on our end because it did not require any major process changes."

Elina Iamsia, Corporate Social Responsibility Manager, Edelmann Group
Orofin: Do you also use RECOSYS as a selling point?
Frank Hornung: Definitely. With RECOSYS, KURZ offered us a fantastic circular economy system. And RECOSYS is one of the process innovations with which we underline our continuous improvement in the area of sustainability to our customers. Of course we do more than this, but it provides us with a small competitive advantage, and as the saying goes: we ride the wave while it's there... Ultimately, this also means making RECOSYS known in internal communication beyond our main plant in Heidenheim, because we want to support this positive development as much as we can.
"With RECOSYS, KURZ offered us a fantastic circular economy system."

Dr. Frank Hornung, CEO Edelmann Group
Elina Iamsia: I think that the certificate showing how many tons of CO2 we save annually with RECOSYS is also very important. The fact that KURZ offers reliable figures on CO2 savings is fundamental in the dialog with our customers because it underscores that we are really making a difference. Our customers require this transparency, and we want to talk about it, too. As a family business, we are not subject to public reporting requirements, but we still provide information about our commitment to sustainability through our annual report. This is not so much about success stories as showing that we are on the right track and we are transparent.
Orofin: Where do you see the issue of sustainability in five or ten years?
Elina Iamsia: I think it will evolve from year to year, certainly against the background of upcoming legal regulations such as the EU Packaging and Packaging Waste Directive and Extended Producer Responsibility. By the way, we are already thinking about these in our development work, insofar as they are foreseeable today, so that we can launch sustainable packaging concepts.
Frank Hornung: It's easy to say: Sustainability is definitely here to stay. It will probably become something like the issue of quality today – a must – and some companies will be more progressive and competitive than others.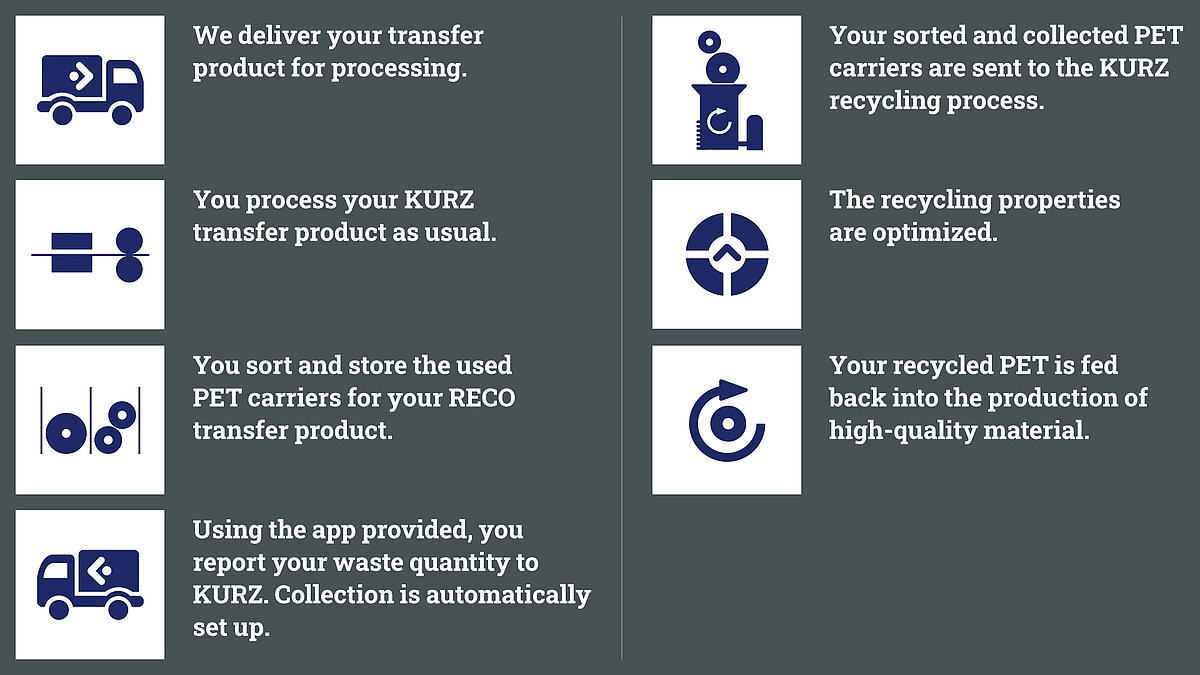 Subscribe to newsletter
Validation error occured. Please enter the fields and submit it again.
Thank You ! Your email has been delivered.