Products
DIGITAL METAL® isn't something you listen to, but you'll very probably see it. On wedding invitations, for example. Or place cards. Or beer labels. Or wherever you want it. But how exactly does metal become "digital"? And more importantly, how is it applied to the product? – By Sonja Müller, Product Manager Digital Foiling at KURZ

The happiest day of your life is when the tiniest details matter. Obviously, the big picture is all about the two people standing at the altar or in the Register Office. And if you've both gone to a lot of trouble over the choice of menu and organizing the guest list and seating arrangements, you'll want that effort to be noticed. That's how the search for the perfect finishing touches begins – and KURZ will get you there fast.
The magic word is "DIGITAL METAL®," and it's nothing less than a mini-revolution in finishing technology. Unlike most other options, DIGITAL METAL® doesn't require stamping tools. The printing process is digital, which opens up a whole range of new opportunities for customized, very low-volume series production. Weddings are a perfect example: From reminders to "save the date" to invitations, orders of service, place cards, menus, and thank-you cards, the perfect finishing touches can be added to everything. Even the label on the champagne bottle, if you like. The result is wedding supplies that will be almost as radiant as the eyes of the bridal couple.


The finishing touch for the happiest day of your life
Of course, DIGITAL METAL® is ideal for more than just weddings. It can add its sheen whenever you want to emphasize the refined character of any event or product. On labels of selected craft beers and quality wines, for example, or as an individual note in books and other publications, as special gift paper, tasteful chocolate wrappers, etc., etc. Ultimately, the scope is as broad as the power of your imagination. And DIGITAL METAL® is more than just nice to look at – it can also serve as a security feature. As a hologram foil, for example, with DIGITAL METAL® serial numbers for pharmaceutical manufacturers.
Handling the material is as easy as the production process itself. With Jetliner, KURZ has an inline solution in its portfolio that's ideal for producing labels for entire fields like healthcare as well as for bottles, customized book bindings, and many more applications: and it's used by one of the world's largest label manufacturers.
Luxliner is available for commercial digital and job printing. This is KURZ's specialized solution for typical sheet applications, with a special feature that comes into play with HP Indigo B2 sheet-fed printers. It uses a program that runs on the HP Indigo: Software-controlled registration adjustment enables foil overprinting with a registration accuracy of ± 100 microns as part of the workflow. It's totally revolutionary, when you consider this was utterly impossible in digital printing until now.
And DIGITAL METAL® makes printers' lives easier in other ways, too. The rolls with the many different colors and designs are quickly changed, job documentation is automatic, and material consumption is only subsequently deducted. Precise calculation down to individual sheets – no need for laborious and costly stock keeping.
DIGITAL METAL® opens up entirely new design options for private individuals, agencies, and publishing firms, and it also generates new business opportunities for print shops, which can now do their own finishing with no need to outsource this part of the process.
So if you want to say "I do," brew beer as your hobby, create exquisite chocolates, or add an extra level of security to your packaging – it's time to discover your inner metal fan. The DIGITAL METAL® fan, that is.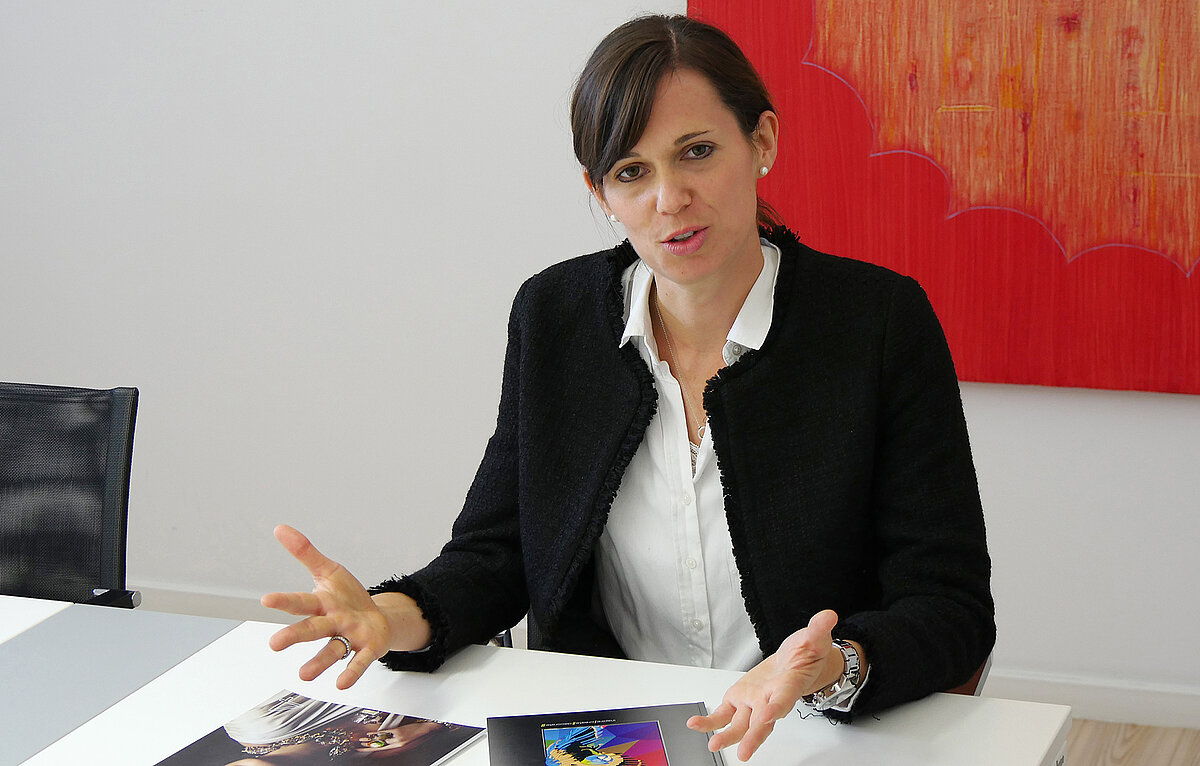 Sonja Müller
Want to know more about the opportunities that DIGITAL METAL® offers? Interested in a sample set? Contact me directly. I'm looking forward to hearing from you!
Subscribe to newsletter
Validation error occured. Please enter the fields and submit it again.
Thank You ! Your email has been delivered.